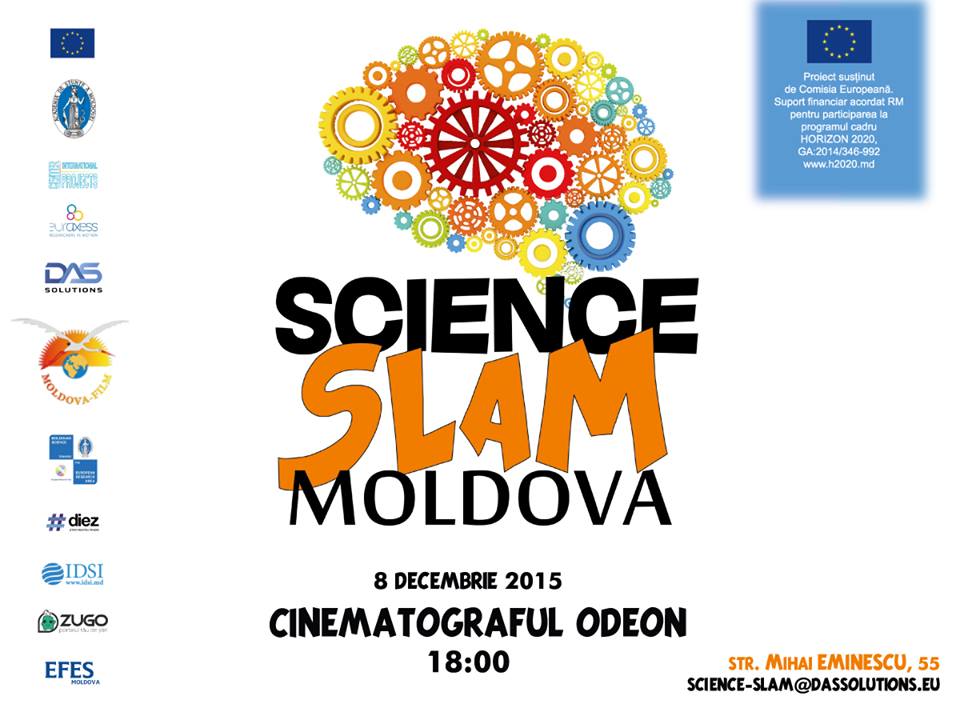 In the last semifinal of Science Slam organised on 8 December 2015, 4 youth had tried to explain technical, agricultural, psychological and medical solutions in creative and accessible way, which was elaborated during many months. Ecaterina Baba, Ana Niculaes, Andrei Lungu and Dorin Macari, they were those who demonstrate that their research could be fun. 
The winner of this edition was pupil of High School of Academy of Sciences, Ecaterina Baba. Together with Robotic Club team from High School, Ecaterina had explained how robot is build and how it's working from zero, what does it mean "Arudino" and how to create a "robot brain".
"I've decided to participate at Science Slam because I can present my work in especial way, without long and boring speech and with understandable terminologies for public. Moldova doesn't have so much resources for developing, but it have us, youth generations, which can bring changes for science", declared Ecaterina.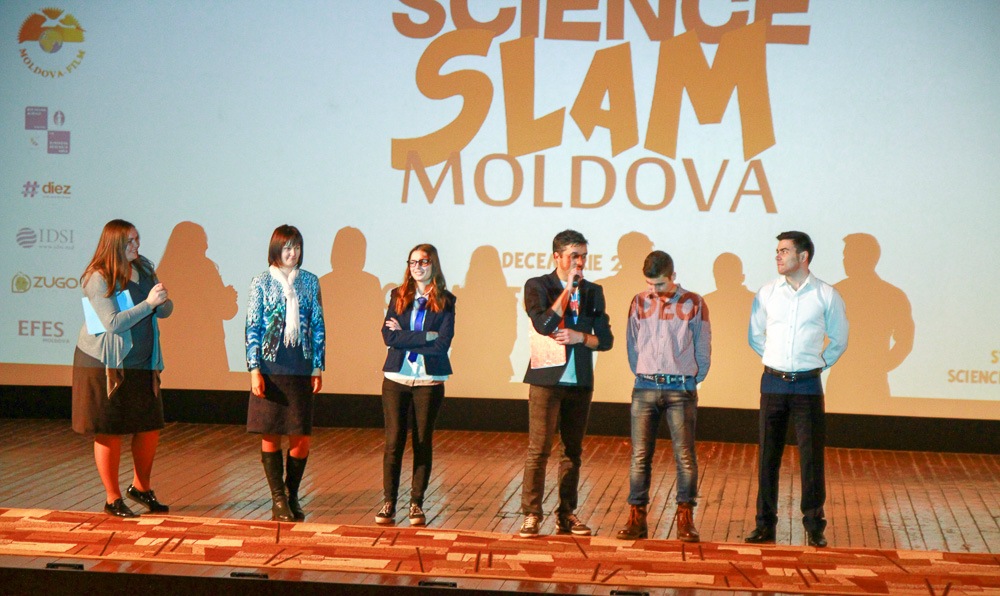 Coordinator of Science Slam Moldova, Elena Zamsa, mentioned: "Wish you success to the final competition and let the best of you to win".
The event was organized in the framework of a project supported by European Commission within HORIZON 2020, GA: 2014/346-992,www.h2020.md.