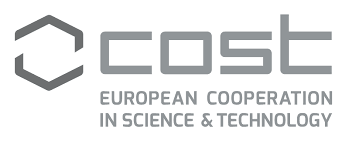 COST welcomes the
European Research Area roadmap feedback opportunity
. COST envisions a European Research Area where knowledge sharing is the core value and a source of competitive advantage for Europe. It advocates the importance and necessity to enable the free circulation of knowledge and scientists. Networking, pooling national resources, empowering talents, and connecting moderate and lead innovation performers would be crucial for the renewed ERA to succeed. It should be open for collaboration among its internal stakeholders as well as with its external partners and it should establish the necessary conditions for interdisciplinary cooperation to pursue knowledge creation as its driver.
COST Association sees the following elements as success factors of the renewed ERA:
Trust-building to close the innovation gap
The lack of connectedness leads to non-identified talent and excellence. Connecting research and innovation performers through open, bottom-up pan-European networks, like COST Actions, leads to trusted cooperation resulting in scientific excellence. Bottom-up initiatives design their activities in the best interest of achieving the expected outcomes. They also help to maintain and integrate young researchers into the ERA and enable brain circulation. Serving to establish and maintain trusted relations, these initiatives would also increase the success rate when applying for funding opportunities. The renewed ERA should aim to accelerate to close the innovation gap by connecting and pooling research resources and knowledge without any geographical limitations.
COVID-19 health crisis and its consequences
Interdisciplinarity and collaboration should be cornerstones of the renewed ERA, as the complexity of the COVID-19 crisis requires an out-of-the-box approach, which transcends scientific disciplines, actors and regions. The bottom-up and interdisciplinary networks, like the COST Actions, constitutes a fertile breeding ground for the ideas and solutions. Moreover, a COST Action has on average 30+ countries on board, which guarantees that collaboration is truly cross-border and involves perspectives from a wide range of countries from all over Europe.
Global networking
To be effective in responding to new challenges, global engagement should be one of the building blocks of a successful ERA. Existing structures stimulating international cooperation, mobility and brain circulation should be reinforced. The COST Actions offer platforms to engage and maintain international collaboration and build long-term cooperation. They provide a low barrier access for third countries while maintaining a mechanism to engage with trusted partners.
Political support
A crucial factor to bring the ERA to success is to increase the level of political commitment. The support of intergovernmental organisations is crucial for the success of a renewed ERA. Furthermore, through its added value services offered to its participants, COST establishes partnerships with other R&I stakeholders creating a unique network and offering a wide range of opportunities to researchers and innovators across Europe.