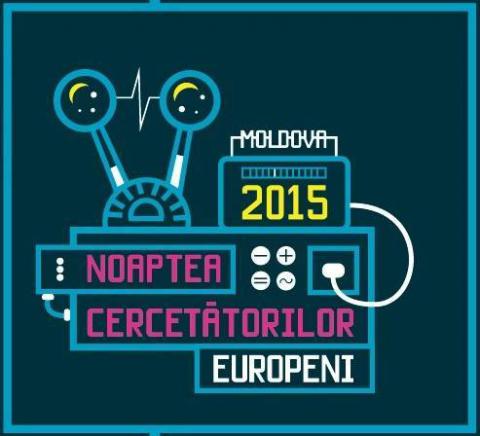 This year Chisinau will host the 2nd edition of European Researchers' Night, a pan-European science-popularization event. The event, which is aiming at a harmonious combination of imagination, excellence, fun, and interactivity is brought to Moldovan audience by the European Comission, the  Academy of Sciences of Moldova and its Centre for International Projects. 
The event will take place on 25th of September 2015 on the Scuare of the Academy of Sciences of Moldova, str. Stefan cel Mare si Sfint 1 starting at 15:00.

The European Researchers' Night is a Europe-wide initiative and a сomponent of the Marie Skłodowska-Curie Actions, part of European Union's research program ″Horizon 2020″. It is a unique event designed to promote careers in research, carried out simultaneously in hundreds of European cities on the last Friday of September.

The initiative was launched in 2005 in 20 cities in 15 countries, and has grown fast since then. The uniqueness of the event is to allow the visitors to raise curtain on science mystery, whilst also putting the researchers in direct interaction with the public to try to convey their passion for profession. Since the  European Researchers' Night is a highly interactive event, the visitors can make behind-the-scenes visits to labs which are otherwise closed to the public, take part in a variety of hands-on experiments, as well as all sorts of science-driven flashmobs, quizzes and competitions.

From the whole range of actions supported by the European Commission, it is the European Researchers' Night that gives the public a real chance to understand what the science really is and what an enormous role does it play for our daily life. On the other hand, the event sheds light on the role of all the people behind the ″science″ term, be it physics, chemistry, archeology, linguistics or any other scientific field. A major purpose of the event is to encourage young people to pursue a career in research and to promote the image of science as an activity crucial to the society's progress.

Back in 2013, the Moldovan scientific community has hosted its very first Researchers' Night event in Chisinau. The ″science town″ improvised on that occasion in the square of the Academy of Sciences of Moldova got visited by around 5000 people of all ages. In 2014, the European Researchers' Night has taken place in more than 300 cities across Europe.
The event is organized in the framework of a project supported by European Commission within HORIZON 2020, GA: 2014/346-992, www.h2020.md.